Bellevue Community Foundation
To ignite passion, inspire action, and create capital to invest in Bellevue's community.
"Life is no brief candle to me. It is a sort of splendid torch which I have got to hold for the moment, and I want to make it burn as brightly as possible before handing it on to future generations."
– George Bernard Shaw
Bellevue Community Foundation's Grant Application Period will Open on Tuesday, September 5, 2023
The 2022 application period for the Bellevue Community Foundation's Community Grant Program will begin on Tuesday, September 5, 2023 with a deadline of Friday, September 29, 2023. Grant Eligibility & Guidelines and Application Form coming soon.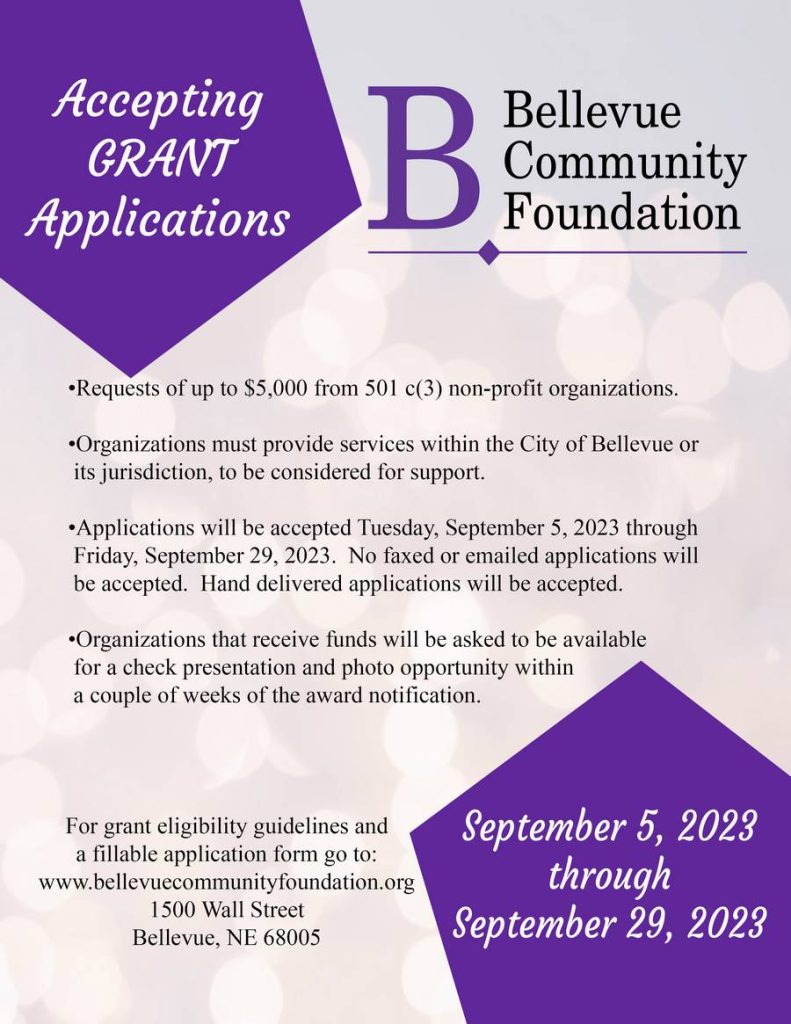 6th Annual "Bogeys For Bellevue" Golf Tournament – Friday, July 28th 2023.
The Bellevue Community Foundation is pleased to announce that we will be hosting our 6th Annual Golf Tournament!!
Please save the date of Friday, July 28th 2023 to participate in this event at Tregaron Golf Course and please consider sponsoring and playing this year. It promises to be another fun event to help support the Bellevue Community.
BCF to Host 10th Annual Husker Nation Celebration on Saturday, November 4, 2023 at the Beardmore Event Center
The Bellevue Community Foundation (BCF) is pleased to announce that we will be hosting the 9th annual Husker Nation Celebration on Saturday, November 4, 2023, at the Beardmore Event Center of Bellevue! Please plan on being a part of this Community Event and join us for a tailgate style party as the Huskers take on the Purdue Michigan St. Click Here to Sign Up and Reserve Your Table